Google ad male landing page
How STAIT Supplement increases strength and muscle mass
STAIT Supplement for Men provides everything you need to help increase strength, stamina, energy and endurance while naturally boosting your testosterone.
One the core ingredients in STAIT Supplement for Men, is Fenugreek, a popular medicinal herb. But not all fenugreek is created equally? Testofen, STAIT's pick of fenugreek, has been included because it is a specialised extract targeted towards male physiology. Clinical research and studies have showed that daily consumption of Testofen in conjunction with an exercise regime can improve leg strength, aerobic capacity and body composition compared to just exercise alone.
START YOUR JOURNEY NOW
Reviews carousel goes here (doesn't display in preview)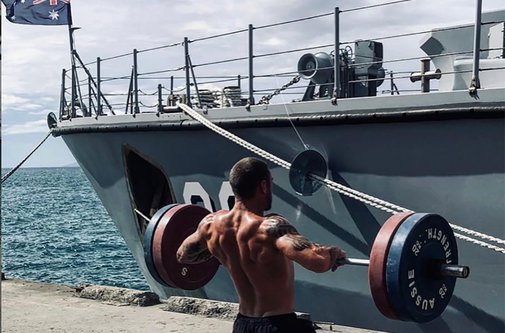 When in the gym or outside training, I like to push my body to its limits and challenge myself with what I can achieve. In order to transform your body and lifestyle, you must maintain your stamina, energy and endurance to notice these changes.REBOOTallows me to have amore intense workout, as well as train for longer amounts of time. It gives me that extra energy that's needed to get through my strenuous training, as well as my long days at work.
Max Burch - Navy Clearance Driver
I have been taking STAIT Supplement for nearly 6 months now and the results speak for themselves. Since taking STAIT I have noticed a significant boost in testosterone and overall immunity. Not only does this product support the body but it also has such a positive effect on the mind.I have always struggled with anxiety and stress and when it comes to getting the best out of your training, they can have such a detrimental effect. Since taking STAIT I have found both aspects have been dramatically reduced, leaving me feeling calmer and more in control.
Justin Heard - Navy Physical Trainer
The science
STAIT for Men is clinically-formulated to optimise healthy male hormone levels to provide enhanced physical and cognitive performance, improved stress response, healthy sleep and overall well-being.
Testofen®
A specialised fenugreek extract helps increase testosterone levels, reduce age-related symptoms of hormonal decrease, and improve sexual function in both men and women.
Affron®
A specific source of saffron clinically proven to help support a healthy mood balance, relieve symptoms of mild anxiety and depression and help promote restorative sleep.
Korean Ginseng
Supports a healthy memory, mood, reduces stress and anxiety, maintains stamina, energy and endurance.
Cinnamon
Supports healthy blood sugar levels, digestion, helps reduce cravings, supports blood flow and cardiovascular function.
Zinc
Helps to maintain resistance to infection. It's crucial for healthy skin and may help to inhibit bacterial and viral growth and replication.
Ashwagandha KSM-66®
Withania somnifera (Withania KSM-66®) Promotes a healthy response to physical, mental and emotional stress and fatigue. Supports mental clarity, concentration, alertness, stamina, performance and enhances recovery and sexual function.
Tribulus
Helps reduce blood sugar and cholesterol and increases sexual function and libido.
Coleus
Helps reduce blood pressure, depression, fatigue, weight gain and dry skin. It increases fat metabolism, optimises insulin production and improves energy.
Rosemary
Supports healthy vascular tissues, cellular health, reduce xtrahepatic estrogen breakdown effects and enhances cognitive function.
Selenium
Greatly enhances the function of the immune system, helps with healthy hair, skin and nails.
What people are saying
David G - This is the missing link, I've been looking for. I have cut 90% off all my usual supplements out, STAIT covers so much into just one capsule I feel like I have unlocked some kind of extra gear in my body. Happiness UP, Recovery UP, Mood UP, Sleep UP, Performance UP!!!
Don't hesitate to jump onto STAIT I love it and most importantly my wife loves me on it as well ;)
Adam P - Really does do what is says on the box. General energy levels at certain times of the day where I would normally struggle have definitely increased and has really helped me push through my tougher training sessions on the days I really need it.
A great product to commit to and really feel the results in all areas of your health and well being.
Max N - I've been using STAIT and the MAN TEA for a few months now and the results are just mind blowing. I have more energy all day long, for workouts or work, I sleep better, I have more strength and there are no downsides whatsoever!! I highly recommend any man using this on a daily basis for overall better wellbeing.
Why STAIT
We understand the stress and demands that men have to face daily, that's why we've created our specially formulated supplement STAIT for men. Our proven formula of all-natural active ingredients contains the therapeutic dose of standardised herbs for maximum results.
STAIT Supplement will help turn the tide on foundational hormonal imbalances, optimising your hormones for maximum health benefits. It has been shown to enhance physical and cognitive performance so you stay strong, sharp and focused when it counts most, improve your responses to stressful situations, balance your moods so you feel energised and motivated even in adverse conditions, and even aid a healthy restful sleep.
Take control of your health with STAIT.
---